Service engineers are divided into 3 groups, namely A, D & PCB to take care of field service.Service scope is installation, trouble-shooting, preventive checking, overhaul maintenance, application support, training and upgrade(if any).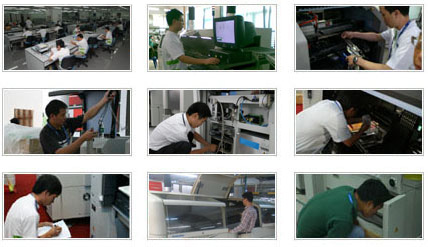 A Group
Including Yamaha, Eunil and Advanced Engineering products

D Group
Including Vitronics Soltec, Optomec, VI technology, ICON, Akila, Hioki, UCP, Ontec, Nidec, Etac, Circuit Master, Sonotek, Sikama.

PCB Group
Including Yamaha Fine, Multiline, Wise, Shoda, ESI, Schmoll, Excellon, ORC, Tailiang, Optec, Ucamco, Baker, Fastec, AQU, Hioki, AGFA.